About Us
The Company

Headquarters
Rua Mário Castelhano, 42 - Lux Park - Armazém A8
Queluz-de-Baixo
2730-120 BARCARENA

VAT Number
PT 501 793 070

Opening Hours
9:00 h to 13:00 h and 14:00 h to 18:00 h (weekdays)


Founded in 1970, MGS - Sistemas de Etiquetagem, Lda. is a company in the field of industrial identification of products and packages, specialized in labeling and inkjet coding solutions. We represent and are the sole distributor in Portugal of Weber® and we commercialize the whole range of systems and solutions available from them. Besides the labeling and coding systems and respective software, we also have our very own in-house label production.
Extensive Experience in Product and Packaging Identification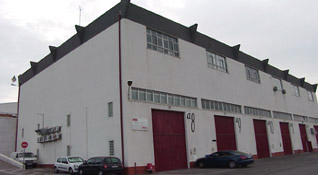 In activity since 1970 in Portugal, we were practically the pioneers in the supply of labeling systems. We started exclusively selling Weber®'s labeling systems but soon we have grown and expanded our company to be able to produce the labels ourselves. We have entered in the inkjet coding field in 2004. With more than half a century in this area, we gathered a lot of experience and unmatchable know-how that allow us to better serve the Portuguese companies with the quality and dedication that they so much deserve.
"Our mission is to supply you with solutions that work"
The Only Supplier You Need
We proudly present ourselves as a complete supplier, capable of answering to virtually any labeling or coding needs you may have, no matter how complex they are. We do not simply sell you the systems, we offer you complete solutions. Starting with the labeling and coding systems and the respective software, we can also supply all the consumables you need, like labels, ribbons and ink, ending with parts and repairs you may need for your systems. Since we have our own internal label manufacturing, we are able to reduce production costs, we can strictly respect shorter delivery dates, and you will have it all at the cheapest price and the highest quality possible.
"We intend to always have solutions that fully meet your requirements"
The Group

We are the official and exclusive distributor, in Portugal, for the whole range of systems and solutions from the international renowned Weber® Group. With the original factory in the State of Illinois, U.S.A., in the outskirts of Chicago and founded in the distant year of 1932, Weber® has almost a century in the history of the labeling market and is present worldwide in almost every country of the globe.
Professionalism and Seriousness
It requires a high level of quality and professionalism to represent such a large international group like Weber®. Our collaborators receive constant training so that we can serve our customers in the best possible way.
"To respond to any situation with professionalism is our top priority"
Green Policies

We make it our point to respect all environmental standards and legislations as well as recycling and to comply to the RoHS (Restriction of Certain Hazardous Substances) directives and we even go beyond that. And it is not only us, but the whole Group (see ↗ Weber Greenwise) and our suppliers as well.
"We worry about the planet and it's sustainability"
Our Suppliers
We only work with the best manufacturers of paper and self-adhesive materials, thermal-transfer ribbons and printers, not to mention, of course, our reliable Weber® systems. Our business partners are carefully selected.
Only Original Products
We work exclusively with branded systems and we only sell original parts.
"Our objective is to keep the satisfaction of our customer always at 100%"
Quality Assured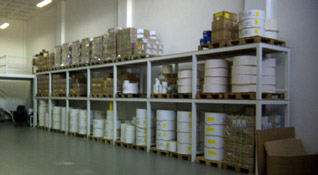 As a result of only working with the best tools and machinery and with the top suppliers, plus the fact that our product storage is done at the best environmental conditions when it comes to temperature, humidity and luminosity, we can maintain nothing less than top quality in each and every delivery that we send to you.
"Long-lasting resistant products"
Our Employees
Our personnel have all working conditions assured so that they can perform their duties with quality, safety and a positive spirit. Not only the tools and materials for individual protection, insurance, medicine at work, but also the financial situation, everything is always up to date and regularized.
"With a spirit for assistance and problem solving"
Our Facilities
"Clean and organized environment, healthy minds"