Weber Group and Partners
Weber® Group
MGS is proud about representing and distributing exclusively in Portugal, since 1970, all the range of systems and solutions from Weber®. Since its establishment in 1932, Weber® kept growing, becoming today a leading international organization and a worldwide large group in the field, well known for its high quality and constant innovation in labeling and coding solutions.
Weber® U.S.A. - The Parent Company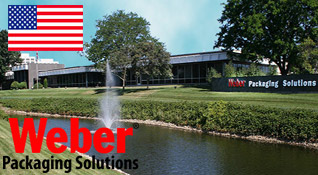 The group began in America in 1932, more specifically in the State of Illinois, U.S.A., right on the outskirts of Chicago. Founded by Joseph Weber, Sr., Weber® has almost a century and a rich history in the labeling field and has partners in almost every country of the world. During many years, it was known as Weber® Marking Systems, but the slogan changed to the Weber® Packaging Solutions that still remains nowadays.
Address: 711 West Algonquin Road, Arlington Heights, IL 60005-4457
Telephone: 1 847 364 8500
E-mail: info
Website: [↗] http://www.weberpackaging.com/
Weber® Germany / Bluhm Systeme - Our closest partner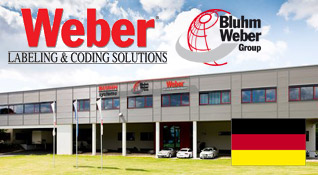 It is with our German partner that we mostly deal with, given the proximity to Portugal and an easier goods transportation by road. Besides that, the European Weber® systems are made in Germany, with specifications and European measures (for instance, when it comes to screws). Their slogan is Weber® Labeling and Coding Solutions but the official name is still Weber® Marking Systems GmbH. Since the German distributor was initially a company called Bluhm Systeme and the name become associated with high-quality labeling and coding systems in Germany and Austria, the name still remains today and is jointly designated as Bluhm Weber Group.
Address: Maarweg 33, 53619 Rheinbreitbach, Germany
Telephone: +49 (0)2224 77080
E-mail: info
Website: [↗] https://www.weber-marking.com/
Weber® United Kingdom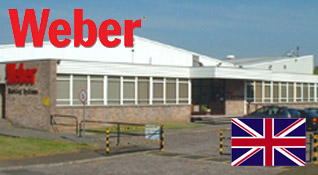 The United Kingdom partner.
Address: Macmerry Industrial Estate, Tranent, East Lothian, Scotland EH33 1HD
Telephone: +44 1875 611111
E-mail: sales
Website: [↗] https://www.weber.co.uk/
Weber® around the World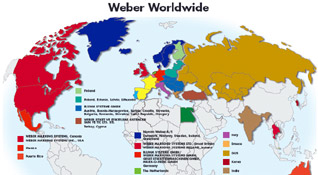 Weber has representatives in almost all countries of the world. You should contact the local partner in your country for system acquisitions and technical support.
The group has a special Global Export policy that benefits system integrator companies. When exporting one of our systems abroad, the final user can get all the technical support locally in that country by the local representative. For that, it is necessary that, when acquiring our systems, we are informed that the system may end up being exported. Later on, we transfer the system responsibility to the local partner, all arranged internally and in a transparent way so that the final customer and the intermediary do not have to worry about a thing.

Top of the Brands we Sell
GS1 Portugal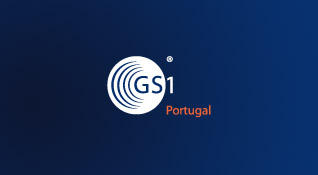 GS1® Portugal (CODIPOR - Associação Portuguesa de Identificação e Codificação de Produtos) is the organization that manages the barcode norms in Portugal. It is here that your Portuguese company must be registered so that a CEP code (Código de Empresa Portuguesa) can be assigned, for you to be able to use in your barcodes of the EAN family, such as the EAN13, EAN8, EAN128 and GS1-128 derivatives. Companies in another country should contact their local GS1 representative.
Website: [↗] https://gs1pt.org/