Inkjet Coding
Inkjet Technologies

The inkjet coding systems from Mark-o-Print use TIJ (Thermal Inkjet) and Piezoelectric technologies. The controllers are universal, supporting printheads from both technologies.
Universal Controllers
Our controllers can be connected to printheads from any technology, including HP®, Funai®, Seiko®, Trident® and Xaar®. This allows you to easily switch from one technology to another without spending extra costs in new controllers.
TIJ: No Maintenance and Incredible Quality
The TIJ (Thermal Inkjet) systems, using cartridges from Hewlett Packard® or Funai® (previously Lexmark™) can achieve really impressive high resolutions and print speeds and they have the advantage of not suffering from printhead clogging, since every time you replace the cartridge it's as if you have a new printhead. These innovative systems are clean and have won several prizes and proved themselves all over Europe. They do not require any kind of maintenance, something that was thought impossible with inkjet.
Piezo: Print Heights up to 100mm
The piezoelectric systems with Seiko®, Trident® or Xaar® can achieve higher print heights with a single printhead, without any breaks in the text. These systems use ink bottles.
Hewlett Packard®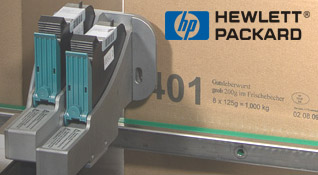 These TIJ printheads use HP® cartridges. The main features of this technology are as following:
High print resolutions (up to 900dpi) for a highly detailed and sharp print quality
Impressive print speeds up to 450m/min
Print heights of 12,5mm, but 100mm is possible by grouping together up to 8 cartridges in the same printhead
42mL cartridges (normally)
Two redundant nozzle rows per cartridge (A and B)
Smart cartridges: The controller detects the type of ink and the remaining ink level inside the cartridge
Allows a distance of 5mm between the printhead and the products
No maintenance: No clogging or blockages, when you change the cartridge, you practically have a new printhead
Several ink types for many surfaces, even for the less absorbent ones
Funai®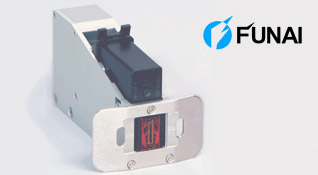 These TIJ printheads use cartridges from Funai®, previously known as Lexmark™. The main features of this technology are as following:
High print resolutions (up to 900dpi) for a highly detailed and sharp print quality
Impressive print speeds up to 720m/min
Print heights of 12,5mm, but 100mm is possible by grouping together up to 8 cartridges in the same printhead
33mL cartridges (normally)
Two redundant nozzle rows per cartridge (A and B)
Smart cartridges: The controller detects the type of ink and the remaining ink level inside the cartridge
Allows a distance of 10mm between the printhead and the products
No maintenance: No clogging or blockages, when you change the cartridge, you practically have a new printhead
Seiko®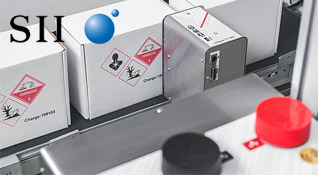 These Piezoelectric printheads with technology from Seiko® use ink bottles. The main features of this technology are as following:
Possibility of 2-color printing with a single printhead
Vertical resolutions up to 360dpi for sharp and detailed prints
Impressive print speeds up to 450m/min
Can reach print heights up to 108mm with a single printhead
500mL ink bottles for less stops for refilling the ink tank (10x more ink than cartridges)
Ink is more economical
Allows a distance of 5mm between the printhead and the products
Trident®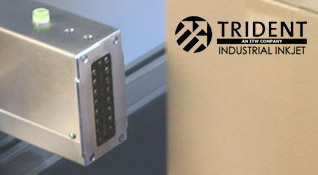 These Piezoelectric printheads with technology from Trident® use ink bottles. The main features of this technology are as following:
Horizontal resolution up to 400dpi (vertical resolution of 192dpi) for sharp and detailed prints
Print speeds up to 200m/min
Can reach print heights of 50mm or 100mm with a single printhead
1000mL ink bottles for less stops for refilling the ink tank (20x more ink than cartridges)
Ink is more economical
Allows a distance of 5mm between the printhead and the products
Xaar®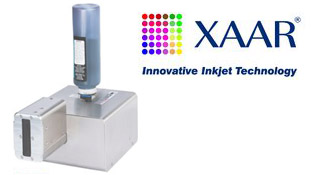 These Piezoelectric printheads with technology from Xaar® use ink bottles. The main features of this technology are as following:
Horizontal resolution up to 400dpi (vertical resolution of 180dpi) for sharp and detailed prints
Can reach print heights up to 71mm with a single printhead
500mL ink bottles for less stops for refilling the ink tank (10x more ink than cartridges)
Ink is more economical
Good for grayscale
Check Also: